Commercial Refrigeration Repair, Maintenance & Installation Service
Experience the confidence that comes with dependable commercial refrigeration solutions tailored to safeguard your frozen and chilled goods. Our seasoned technicians have got you covered with everything from walk-in coolers to display cases, offering expert maintenance, swift emergency repair responses, and seamless installations.
As your trusted partner, we'll collaborate to understand your goals, craft innovative designs, guide you in selecting the best equipment, and strategize for your upcoming requirements. Give us a call today to get expert service for your business's refrigerators, freezers, and coolers.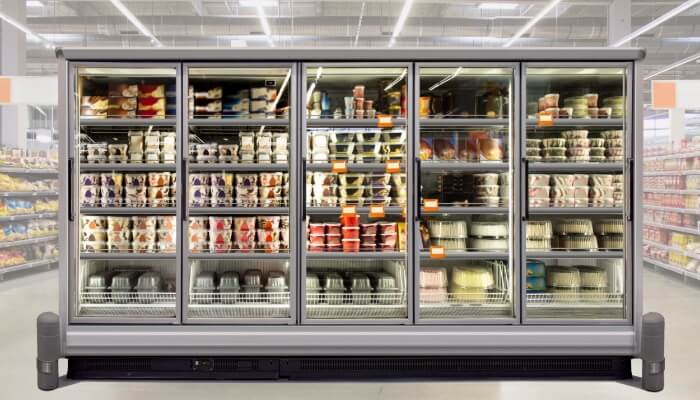 Serving the Metro Boston, MA, New Hampshire, and Rhode Island Areas in 4 Hours or Less
Serve S provides commercial refrigeration repair, maintenance, and replacement of commercial refrigerators & freezers to restaurants and businesses in southern New Hampshire, eastern Massachusetts from Worcester to The Cape, and Rhode Island.
Call us first when you need fast, friendly repairs on:
Commercial Refrigerators & Freezers
Walk-In Coolers & Freezers
Refrigerated Display Cases
Merchandising Refrigerators & Coolers
Refrigerated Prep Tables
Commercial Ice Makers
Bubblers & Water Coolers
Commercial Ice Cream Freezers
In short, anything you've got that keeps your products cool is in good hands with us. Reduce inventory waste, energy bills, and stress with reliable, long-lasting commercial refrigeration solutions by Serve S.
Keeping Your Refrigeration System Running
When your refrigeration and freezing system goes down your business suffers. From restaurants that need to serve hungry customers to schools that need to feed students, your entire livelihood often relies on a refrigerator.
Even when it's NOT new, we keep it running like it is new!
We keep you in business with the right service to meet the needs of any industry, including:
Schools
Bars, Taverns & Nightclubs
Post Offices
And More
Cafeterias
When you need commercial refrigeration service, call us at 781-352-3382 to get immediate help from a certified technician.