Keeping Businesses Warm Throughout the Metro Boston Mass, NH, and RI Areas
The middle of a New England winter is pretty much the worst time imaginable to find there's something wrong with your heating system. Malfunctioning or inefficient heating can not only cost you money & headaches, but it can also make working conditions unbearable for your employees and might even damage your building.
When faced with a heating situation like this business owners need someone they can trust to get the job done quickly and efficiently. Serve S is your go-to HVAC company with the skills, tools, and experience to handle all your commercial heating needs and get you back in action. Contact us today to schedule service 781-352-3382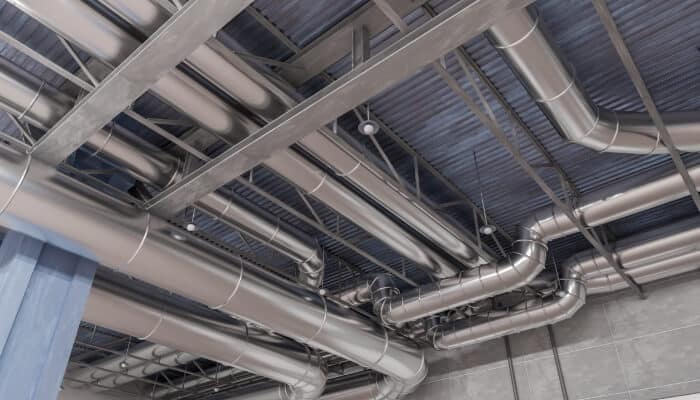 Heating Solutions That Won't Leave You Out in the Cold
With decades of combined experience under our belts, the technicians at Serve S are ready to solve any heating issues or help you upgrade to a newer system. We provide all commercial heating services, including the following:
Commercial Heating Repair:

Common signs that your heating system needs repair include inconsistent temperature fluctuations throughout the building, unusual noises emanating from the system, and a significant increase in energy bills. Additionally, if you notice poor indoor air quality, unresponsive thermostats, or frequent cycling of the heating unit, it's time to call in a professional. Addressing these issues promptly can prevent further damage, reduce downtime, and improve overall efficiency, ensuring a comfortable and productive atmosphere.
Commercial Heating Maintenance:

By staying on top of preventative maintenance for your heating system, can identify and address potential issues before they escalate into costly repairs or system failures. This proactive approach not only extends the lifespan of your equipment but also helps maintain a consistent temperature, promoting employee productivity and well-being. Additionally, energy-efficient systems contribute to lower utility bills and a reduced carbon footprint, making regular maintenance a smart investment for your business. Want to pare down your to-do list? Check out our maintenance contracts.

Commercial Heating Replacement:

When it comes time to replace your old heating system with a newer, more energy-efficient and effective one, make sure you choose Serve S. We'll see to it that the job gets done right the first time, and we always haul away the defunct parts at no extra charge.
Prompt, Professional 24/7 Service
Because our certified technicians can be dispatched to your business quickly, we will be out to diagnose your problem and have a solution-based plan ready for any commercial business, including:
Schools
Post Offices
And More
With an impeccable reputation for top-notch customer service, you can be sure that we will get your heat running properly and quickly as efficiently as possible.
When a heating disaster strikes, the choice is clear, contact Serve S at 781-352-3382